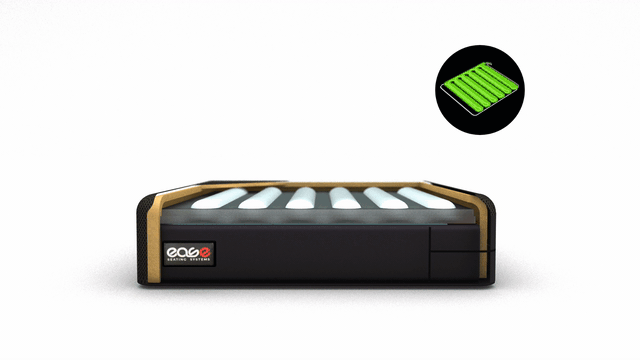 *Ease Cushion is registered with the FDA for the treatment and prevention of decubitus ulcers.
Horizontal Alternating Pressure Technology
It isn't just a matter of alternating the points of pressure that makes the Ease Cushion different, it's how we do it. The cycle is designed to simulate lifting the body to promote blood reperfusion to soft tissues.
Ease Cushion uses a proprietary 4 stage cycle to redistribute pressure and keep the seating surface moving.
Our interactive 3D model shows the Ease Cushion Essential System on a power wheelchair. Multiple products are available for different applications.
Li-ion Rechargeable Battery
Contoured foam base provides postural support and positioning for those who lack core-stability.
User-selectable firmness and cycle speed puts control in the user's hands
Sizes Available

​
Custom sizes available for Ease Standard & Essential Systems.
Modular Approach
​
Remotely mounted electronics provide serviceability and cost-effective replacement of worn or damaged cushions
Breathable and fluid-resistant cover.

Leak Detection

A high-quality foam base prevents bottoming out