"The best way to relieve pressure and promote circulation is to move."
A new solution for an old problem
​
The ease cushion has been helping people dealing with pressure sores for over 20 years. At Ease Seating Systems, our team brought industry knowledge and clinical expertise to the problem of pressure sores to provide an even better solution.
​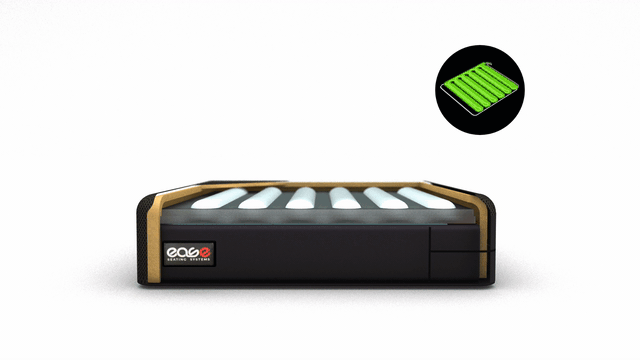 Pioneering the technology
Two staggered sets of air bladders run laterally across the cushion (to prevent leaning left or right)
The system regulates pressure in the respective bladders to create movement under the user
A rechargeable battery provides ample power for a full day of run-time.
Wheelchair integration options allow the system to be powered from wheelchair batteries.
Users can chose between 5 preset pressures and cycle times to maximize comfort.
Available in 9 different stock sizes.
High quality contoured foam base.
Breathable and fluid-resistant cover.
Multiple configurations for your convenience!
Connect to chair's power
Easy to mount with included bag or available accessories.
​
​